The first made-to-measure, active office seat with haptic feedback and an app.
Cardio.
Keep you body in motion at work to keep the doctor away.

Focus.
Cognitive performance is closely tied to physical performance.
Value.
Fuel your productive work through body and mind.
Made for You.
We have folded together many unique features into a deceptively simple to use design in order to reform the way we sit for a healthier, more balanced lifestyle. We are aiming to reduce the World Health Organization's 4th global mortality risk - physical inactivity. The combination of deep active seating, an immersive feedback system, and sustainable design make Formid a precise fit for your workplace today.
Active Body
Stay active at work by moving freely on a tailored seat with a spherical base.
Learn more ︎
Live Feedback
Track your movement patterns at work and follow the automated vibration nudges to meet active targets.
Learn more ︎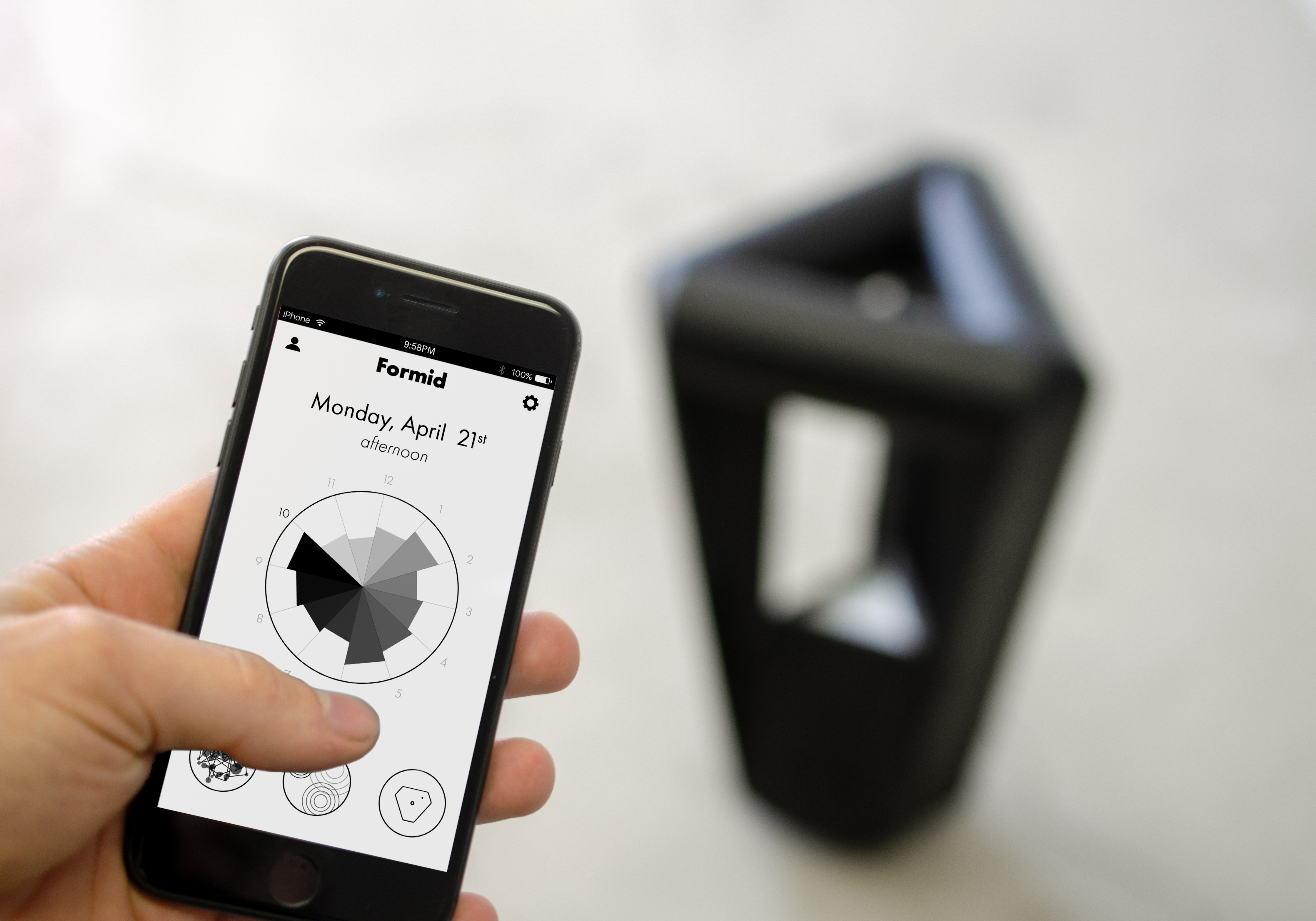 Conscious Design

Choose our sustainable product, built using structural paper to minimize your carbon footprint.
Learn more ︎
Testimonials


"I have a bad back, and have had sciatica for the last 2 months, and it is honestly the first chair I have sat on in the last 2 months that was not painful. I am a software developer, so like many people I sit at a desk all day. I'm optimistic this will be a big improvement over the kneeling chair I currently use, which is already a big improvement over a traditional chair. I love the simple and elegant design, but most importantly the ease of motion and ability to smoothly shift my weight around on it, and stand up and sit back down."

Mitch Bechtel - CEO - webCOMAND︎