Technical Specs

Formid is a dynamic seat and also a dynamic design. Other than the removable electronics module at the core, the entire seat is uniquely tuned algorithmically to suit the body prior to fabrication. Each seat is biomechanically, structurally, geometrically, and compositionally unique.


Live Feedback

Formid enables a deeper awareness of your body and offers a connection to the benefits of the digital realm. You can use activity targets, posture feedback, awareness tests, and long-term data to tune your body intuitively. Alternatively, you can conveniently use the same seat as an electronic tool to interface with VR for gaming, etc. This two-way feedback seating system with synchronized body measurements can provide researchers remote access to the discovery of new benefits, communicated directly to you.
Smart Seating


Improve your awareness, and follow active targets over your 93,600 hour career without wearing the smart device.

Haptic Feedback
Track your movement patterns and follow the automated vibration nudges to meet activity targets hands-free.
Digital Feedback
Set and maintain your focus on long-term activity targets by reviewing your tracked history. No need to remember your goals while you work.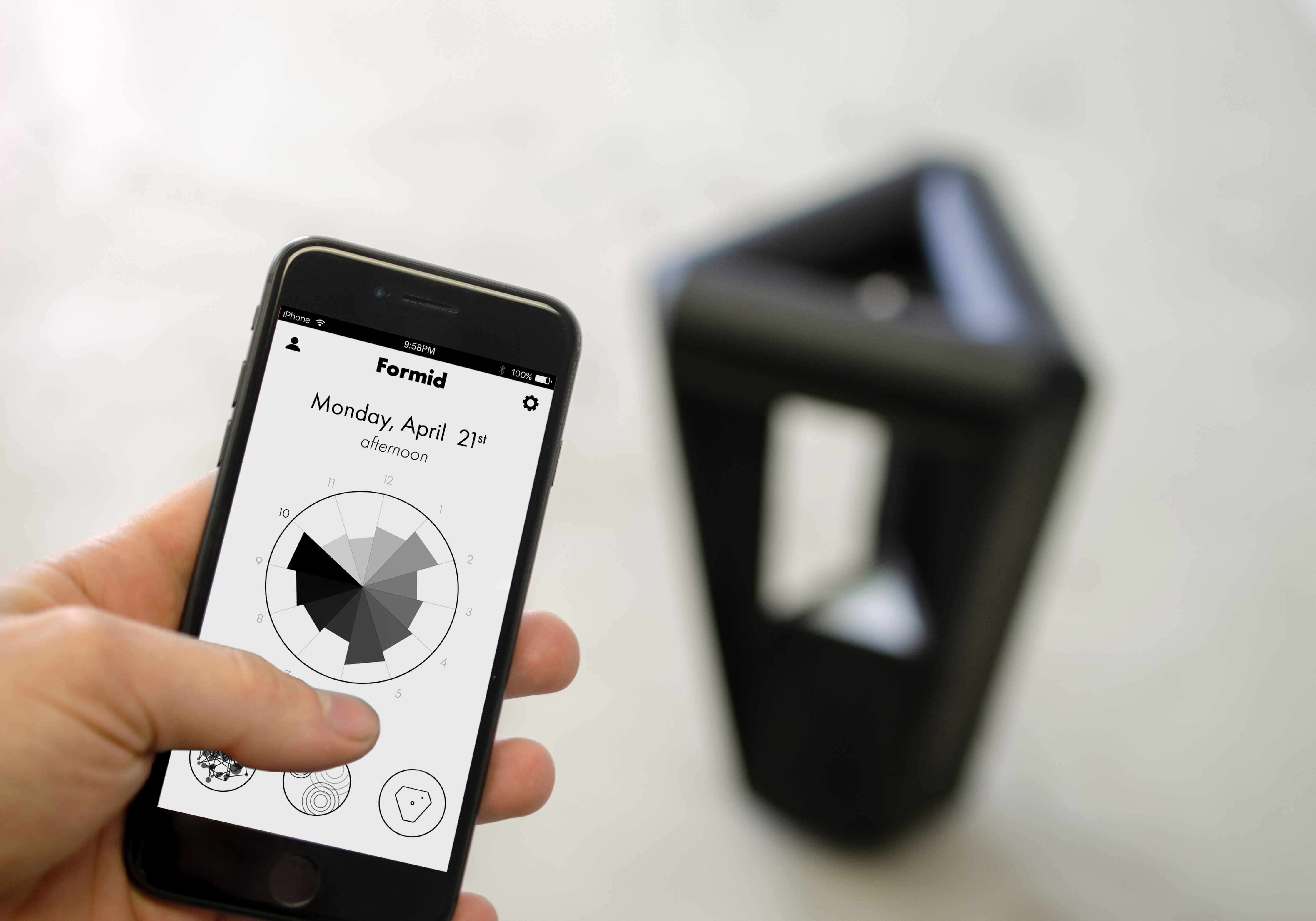 Removable Module
Recharge the high-capacity battery for your Bluetooth LE electronics module via USB without disrupting the use of the physical seat.
Biomechanics Data
Learn about your body based on your data patterns. We will continue to update the app as we do the research for you.
App Diversity
Stay tuned for future app functionality using the same hardware. (COMING SOON)
Research
Read about our ongoing Machine Learning research. Our published work can be read
here︎
Conscious Design


Formid embodies a full-consumption sustainable strategy in order to manufacture products for increasingly challenging global standards. We limit waste by either precisely using the amount of material we need or by using the left-overs of our raw materials immediately in the final product. This method produces the visible dual characteristics of the smooth and textured seat finish. We developed this new method of building with sheet materials to fully consume material even for customized products and we believe this method suitable for many other products.