Libertated Hips
Engage various muscles throughout your whole body to reduce prolonged sedentary risks and improve cognitive productivity.
App Roadmap

---

App Platforms
The Formid mobile app is available on both apple and android platforms. The online platform is available for any computer.
Movement data from the seat is forwarded via Bluetooth LE to the app and then this data can optionally be sent via wifi to your profile online. Logging data via wifi to your profile provides the ability to review long-term trends and set multi-day activity targets for your movements. This data about your seating habits can also be conveyed to health care professionals for more accurate guidance.
Getting Started
The app can be opened on either a mobile or desktop device to engage the Bluetooth LE connection to the seat. The successful pairing of your device with the seat is visible on the app at any time and the device can remain paired up to approximately 20ft away.
Data is categorized to show both movements and static behaviour. Feedback includes seat position, position duration, travel path, movements relative to time of day, movement patterns, overall activity habits, time spent off the seat, etc. Data can be viewed according to various intervals of time including minute, hour, day, week, month, and overall.
Haptic Feedback
Haptic feedback configurations can be selected on the app and the seat will automatically react to your activity patterns. Haptic feedback can also be turned off when desired.
Feedback instructs the user based on a hot-cold basis. The stronger vibration signals are meant to be avoided until you reach a position where there is no vibration feedback. This position will correspond to the advice based on your latest activity pattern and haptic feedback settings. This feedback can include cues to "move here," "move more," "move away," etc.
Perception
We have included a simple perception test in the app to compare the activity patterns with your perception of the daily activity pattern. There is no wrong answer, it just provides feedback to you about how similar your perception and actual movements are so you can take this awareness to any seat.
Battery
With a 50 hour battery life, you can work all week without needing to charge your Formid electronic module. If the battery is low, both the app and a light from the Formid seat will notify the user that charging is needed.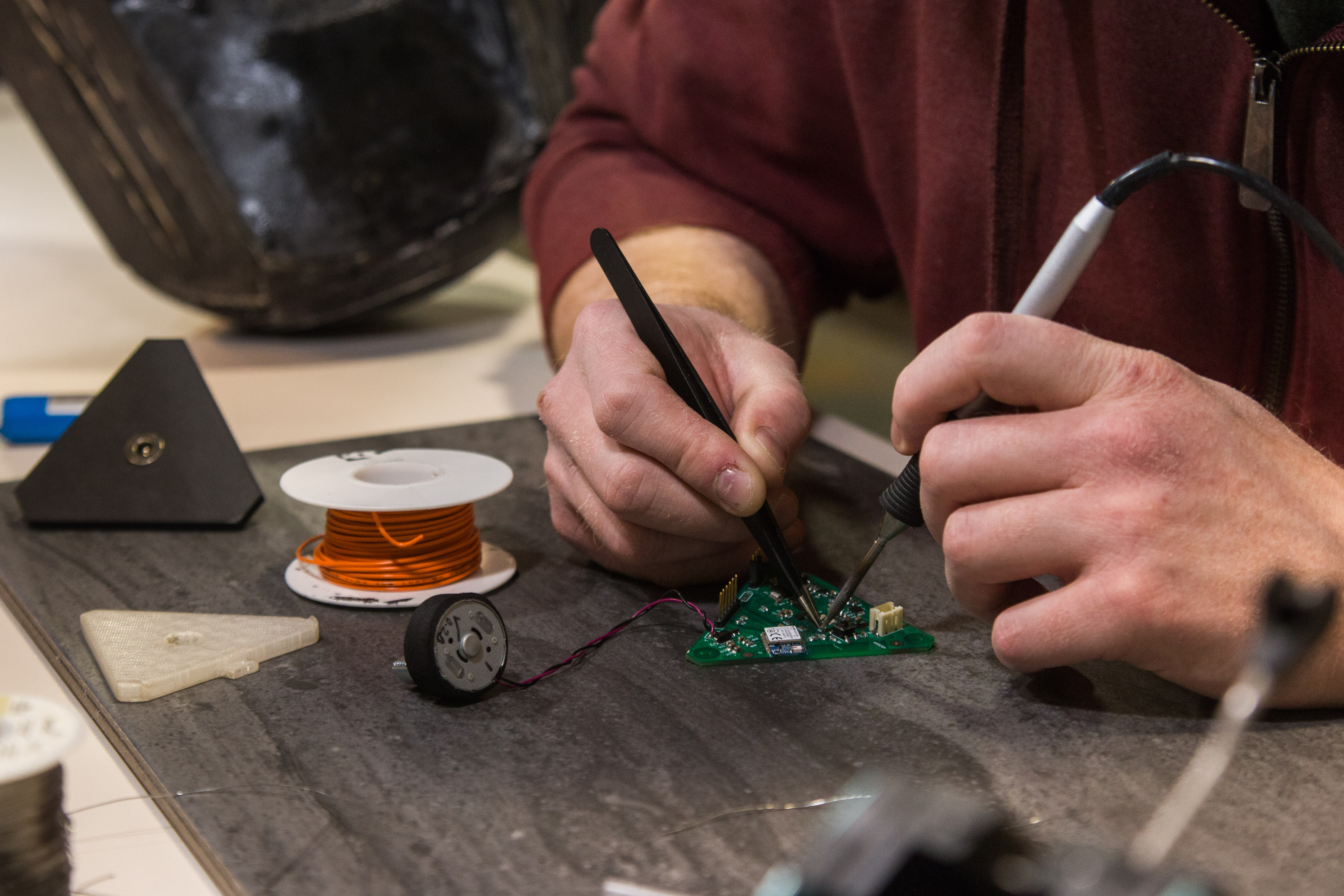 Security
All of your data is securly stored according to the Health Insurance Portability and Accountability Act (HIPAA)
Virtual Reality
Our seat is already very compatible with the Vive tracker and it fits perfectly ontop of the electronics module with viewports between the legs. No coding is required to be fully functional already. Just plug and play.
Research
We are actively researching how your seated movements correlate to other body parts, the position of your skeletal structure, and muscle recruitment. This research informs the haptic feedback advice and will periodically be updated to reflect the latest biomechanical understanding through research.